Truck Driving Super Heroes - Mike McCauley
October 27, 2016
We asked family and friends of Big G Express drivers to let us know why they think their driver is SUPER! This submission is from Mike McCauley's wife, Kat.
"I think my husband, Mike McCauley (#1634) , is super.
You know a driver's home time is precious to them. It is their time to be with family, work on "honey-do" lists and relax. Mike cherishes his home time. We spend every minute together. He very rarely makes plans that will take him away from his family time. I would like to tell you about 2 instances where my Mike is super. Although, to me, after 25 years together, he is always super.
I was a little surprised when he offered to help a friend of mine that he hardly knows.
* A few weeks ago, a friend of mine from work had a request on FaceBook. Mike was sitting next to me when I read the post. She wanted to know if anyone knew how to make a dog wheelchair because they could not afford to buy one.Her dog had an accident and could not move his back legs any longer. Mike's head started spinning.He has never built anything like this before. He asked me to contact her and ask for all of her dog's measurements. We went on-line to look at some pet chairs. The next day, Mike went to Lowes and bought all the materials. My friend brought her dog to our house and Mike took a few hours to build the chair. The dog, "Bandit" loved the chair. He could walk by himself. She has since told us that "Bandit" actually runs now and is re-learning how to hunt.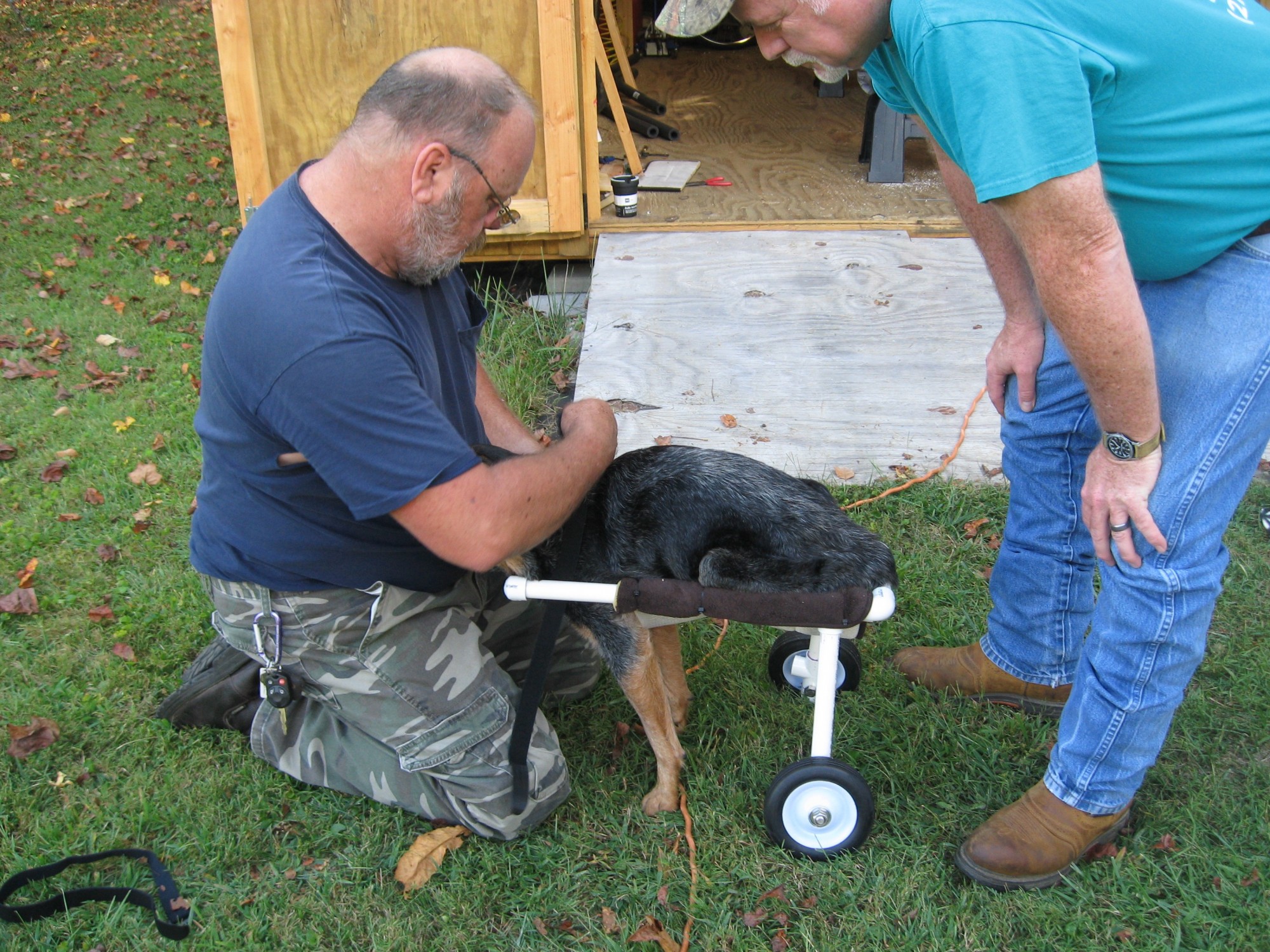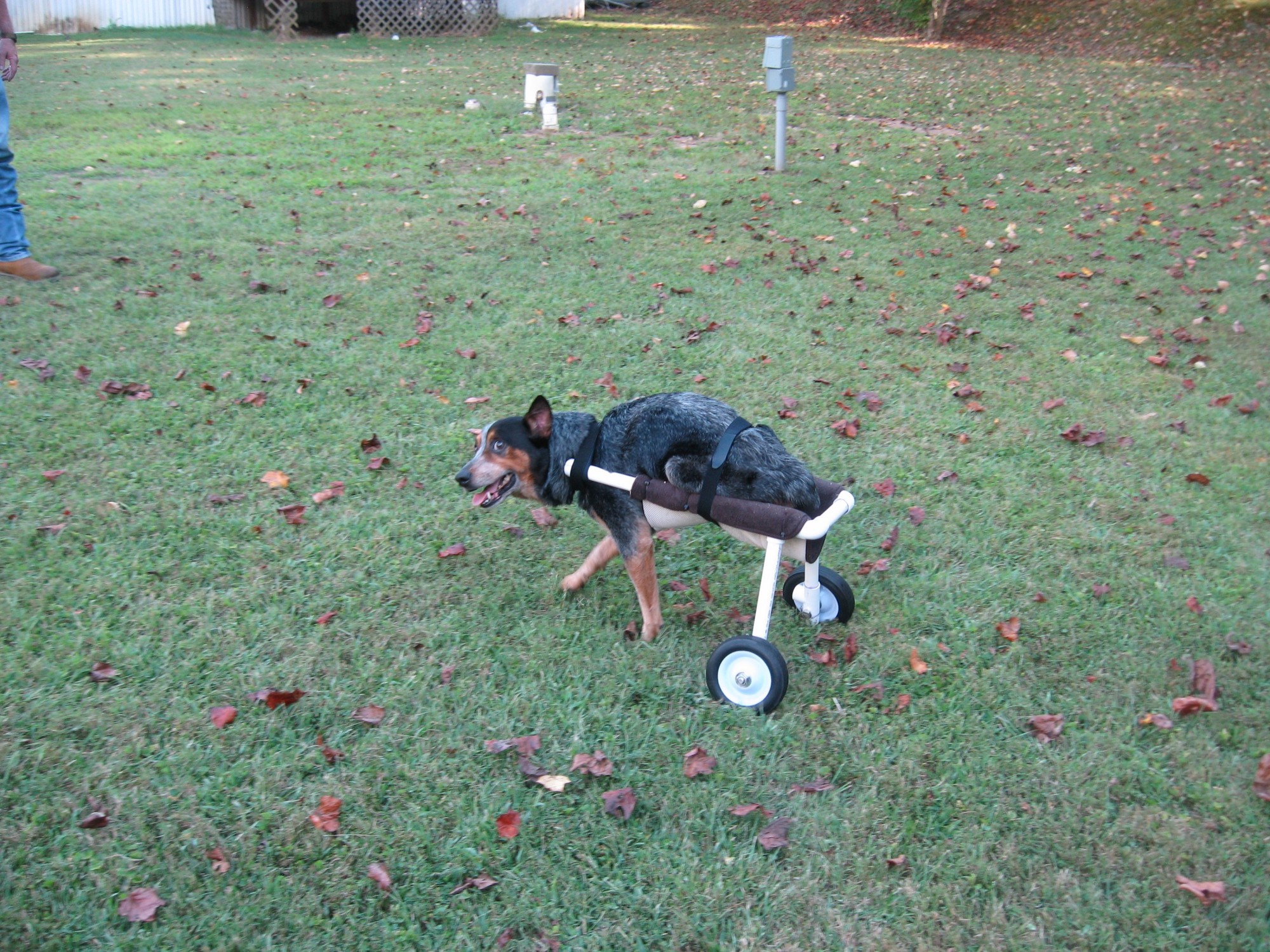 *When we moved to Virginia we were alone. All the children had grown and moved away. I decided we needed knew traditions for the holidays. I thought it would be cool to have Mike dress up as Santa Claus and walk around our tiny town passing out treats. Of course he was all against it.He said "I don't think so." I told him I even found a Santa suit. Because he loves me, he bought the suit on his way home. He walked all over (with me in tow) and passed out candy canes. He ended up loving it. He now has a new, home made suit and sack. He walks around passing out toys and candy canes. People stop to take photos and just get hugs from him. He has been doing it for 3 years now and already has marked the calendar for this years' weekend."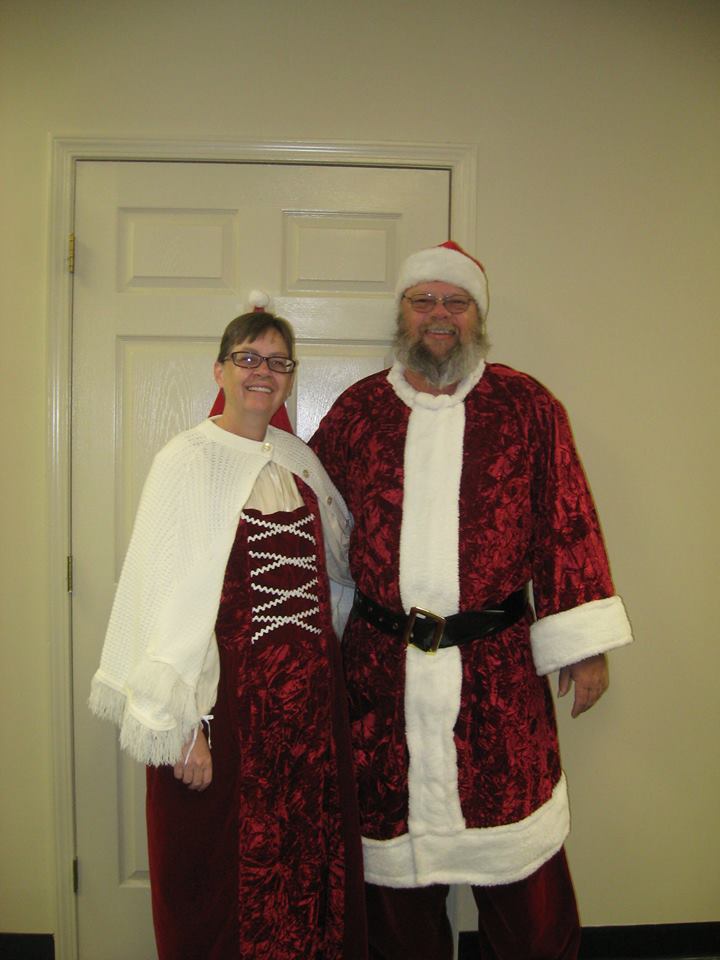 « Back to Blog