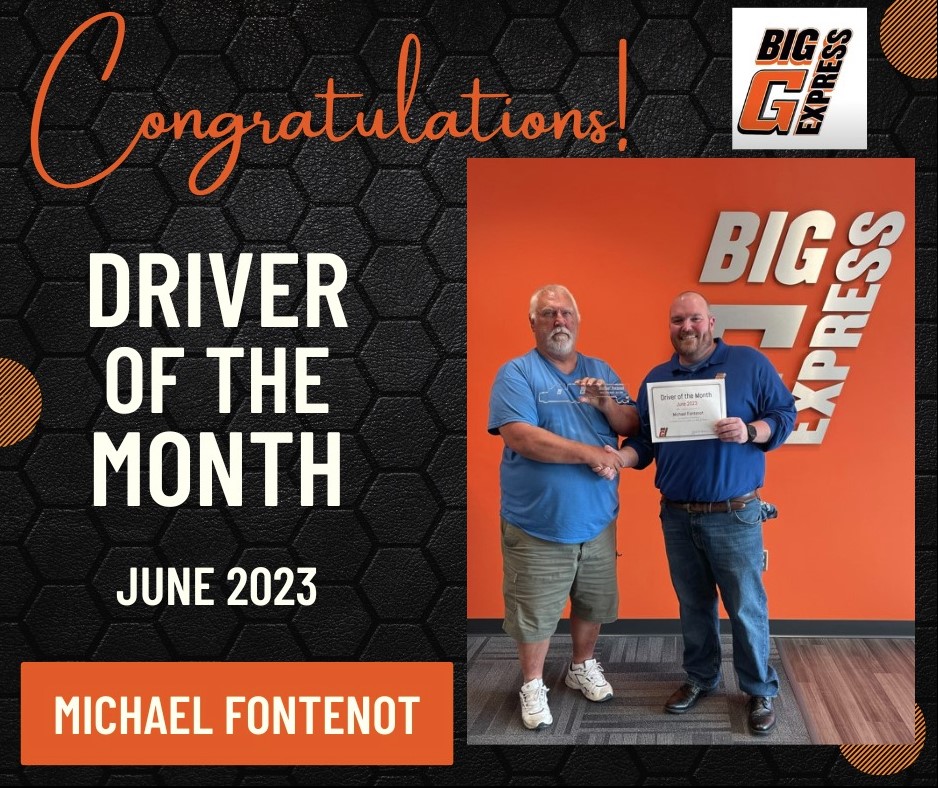 Big G Express June 2023 Driver of the Month- Michael Fontenot
September 21, 2023
Driver Spotlight
Congratulations to Michael Fontenot, Big G Express June 2023 Driver of the Month!
Michael joined Big G in April of 2010. His first driving job was pulling a Bull Wagon in Louisiana in the early 80's. Over the years, he has pulled just about every type of trailer that could be hooked to a truck. One of his favorite memories is getting to see the Northern Lights while running out west.

A few words of advice for new drivers: Pay attention to everything going on around you, and always do the best job you can.

Michael lives in Max Meadows VA with his wife Patricia of 26 years. When he is not driving, he likes to fish and aggravate Patricia.
« Back to Blog