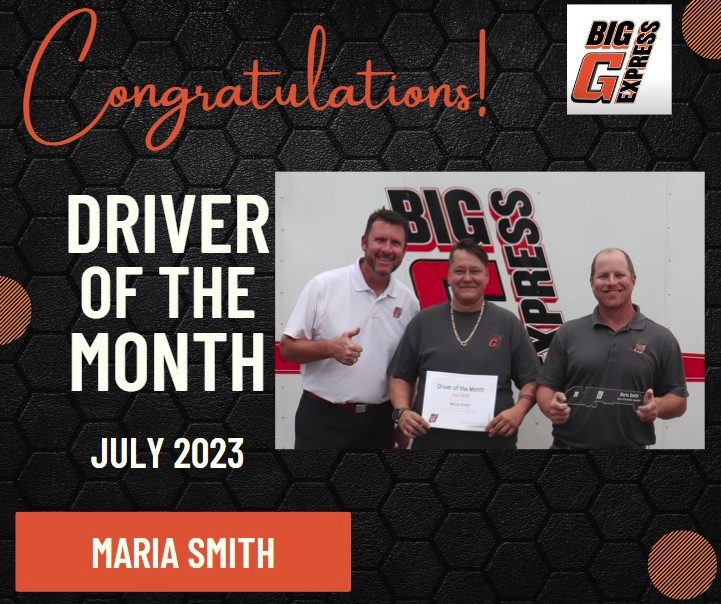 Big G Express July 2023 Driver of the Month- Maria Smith
September 21, 2023
Driver Spotlight
Congratulations to Maria Smith , Big G Express July 2023 Driver of the Month!
Maria joined Big G in Jan of 2006, she started her trucking career in 2001 with Covenant and has never looked back.
A couple of memorable moments was when she had a family emergency and Big G routed her 100 miles out of route to get home and representing Big G in the 2018 Truck Rodeo.
When Maria is off duty she likes to spend time with family, and spoiling the new grandbaby. Maria lives in Newport with her girlfriend Trish and the children.
Maria's advice for a new
driver is to get with a company that cares enough to know you by name and not just your truck number, and if you feel a situation is unsafe then step back and reevaluate.
« Back to Blog