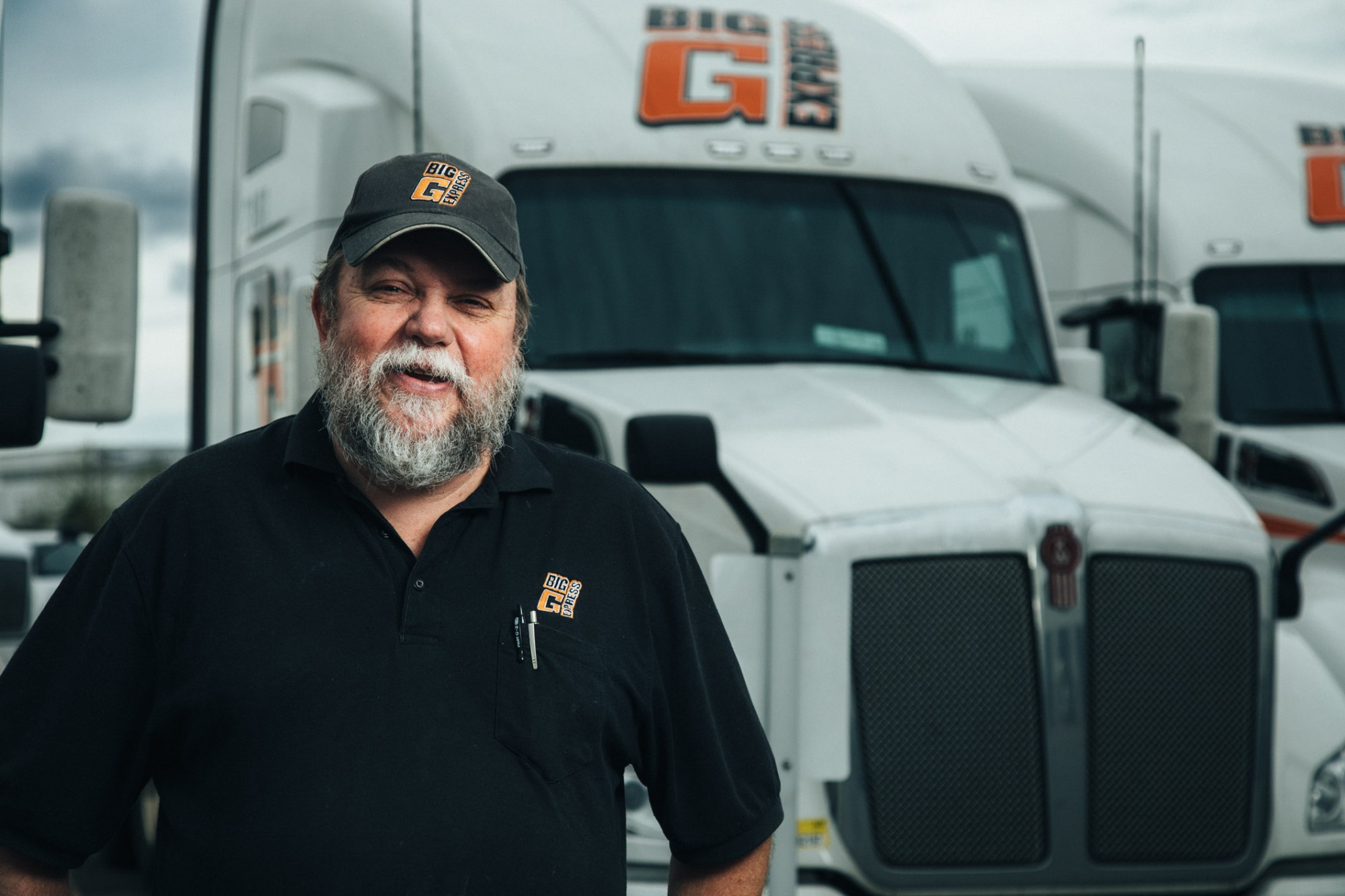 Big G Express November Driver of the Month - Mark Roden
November 29, 2019
Driver Spotlight
Congratulations to Mark Roden, Big G Express November Driver of the Month!
Mark Roden joined the Big G Express family in March of 2016 and has been a professional driver for the past five years. Mark's father drove a truck for 38 years, but he started his career in trucking later in life.
When asked what makes Big G stand out from other carriers, Mark says, "The honest 100% truth is THE PEOPLE. Everybody treats you like family at Big G Express. Big G also has great equipment, pay, and communication."
Mark's advice to new drivers is, "Be patient, open-minded, and willing to learn."
Mark lives in Albertville, AL, and when he isn't out on the road, he enjoys spending time with his family (and his little dog), fishing, and racing.
« Back to Blog