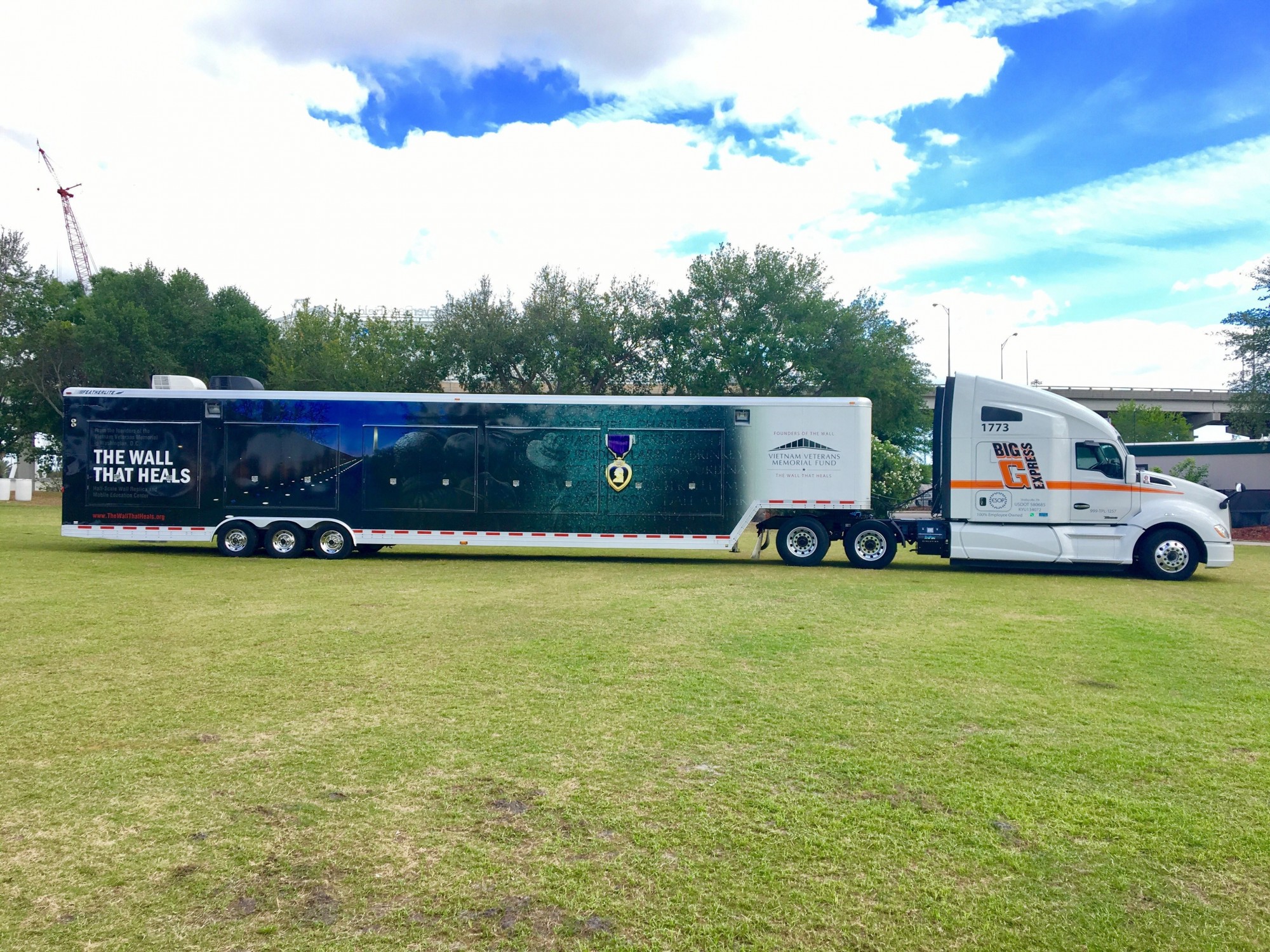 Military Veteran Trucking Jobs
October 29, 2019
Military Veteran
Big G Express is Proud to Employ Military Veterans
Big G Express is proud to hire military veterans in all positions of our company. We value the skills, knowledge, and attributes learned while serving our great country. Our team is here to support our employees who are called to duty.
Big G Express proudly supports military veteran causes with the donation of our trucking services. We have participated in Wreaths Across America since 2014, delivering the wreaths to be laid on the graves of veterans at Arlington National Cemetery and local cemeteries in Middle Tennessee.
Big G Express has hauled "The Wall That Heals," a mobile replica of the Vietnam Veterans Memorial honoring more than 58,000 men and women who made the ultimate sacrifice in Vietnam and honors the millions of Americans who served during the Vietnam War.
« Back to Blog